ClearStream On-Board is installed directly on the RFID reader. The current minimum requirements are below:
Hardware:
Zebra FX7500 - Minimum Firmware version: 3.0.35
Zebra FX9600 - Minimum Firmware version: 3.0.35
To check the firmware on a Zebra reader. Log in to the reader's web console. This is done by using your web browser to navigate to the reader by its IP address. When prompted enter the user name and password to login to the web console (the default user is 'admin', and the default password is 'change'). Upon first logging in you will see the firmware version as per the below screenshot: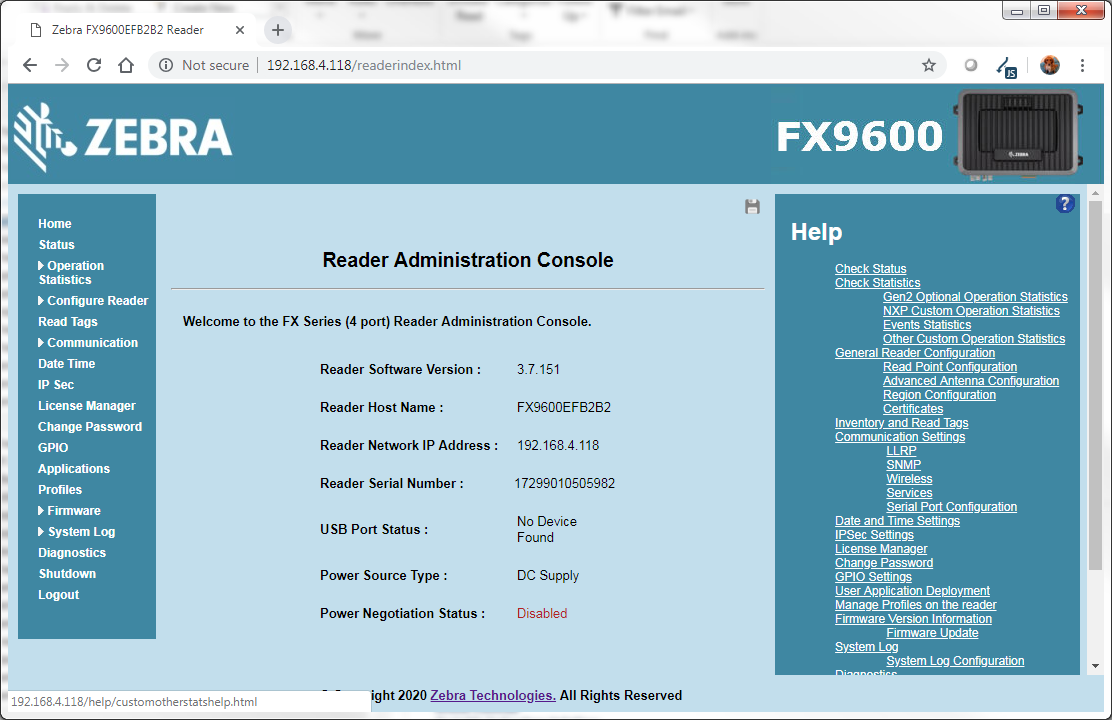 If required download and install the latest firmware from the manufacturer, and follow the instructions provided.