After installing the ClearStream On-Board application to your device you will need to claim it in the web console. This will allow you to see the device's status and configure its settings. If not done so already please provide the MAC address of your device to PTS before continuing the claims process.
To claim your device, log into the web console, and click on the Claim New Reader at the top of the portal: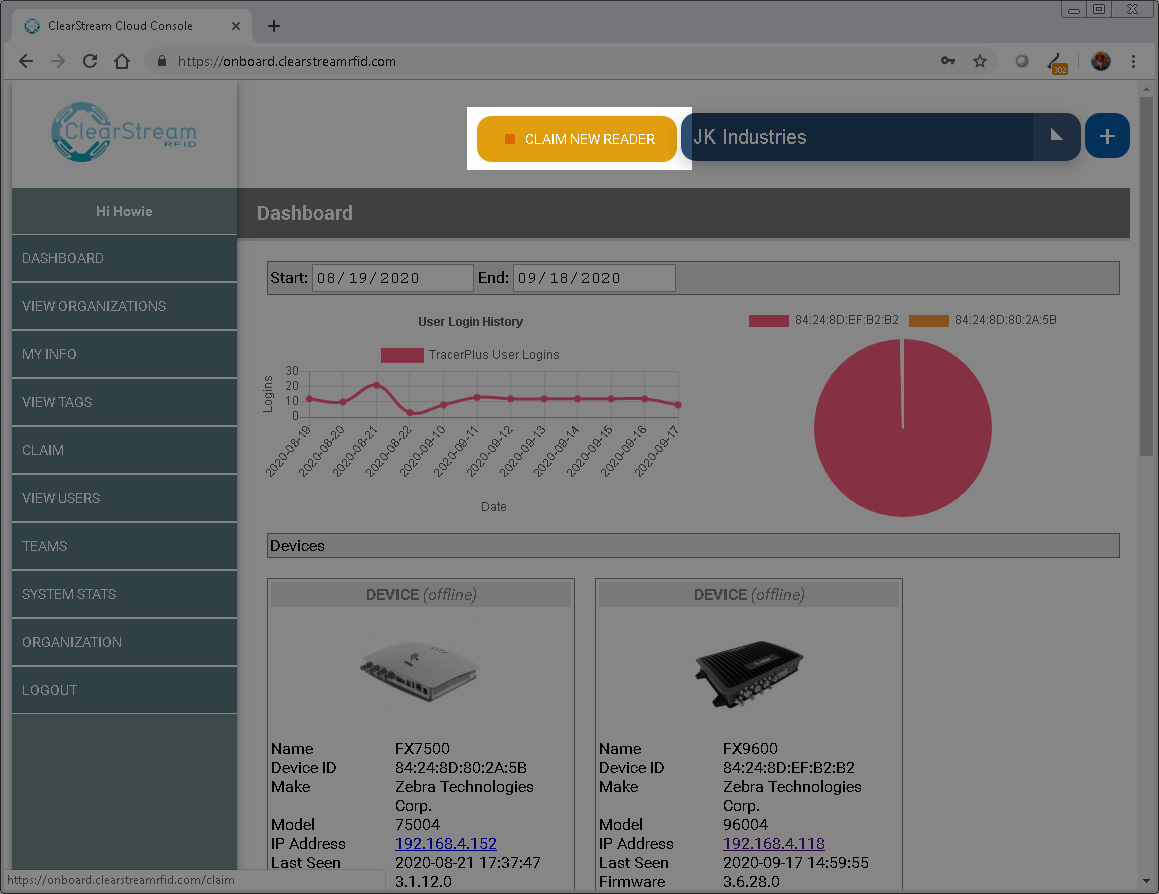 Next simply enter the Claim Code provided by PTS and click Claim: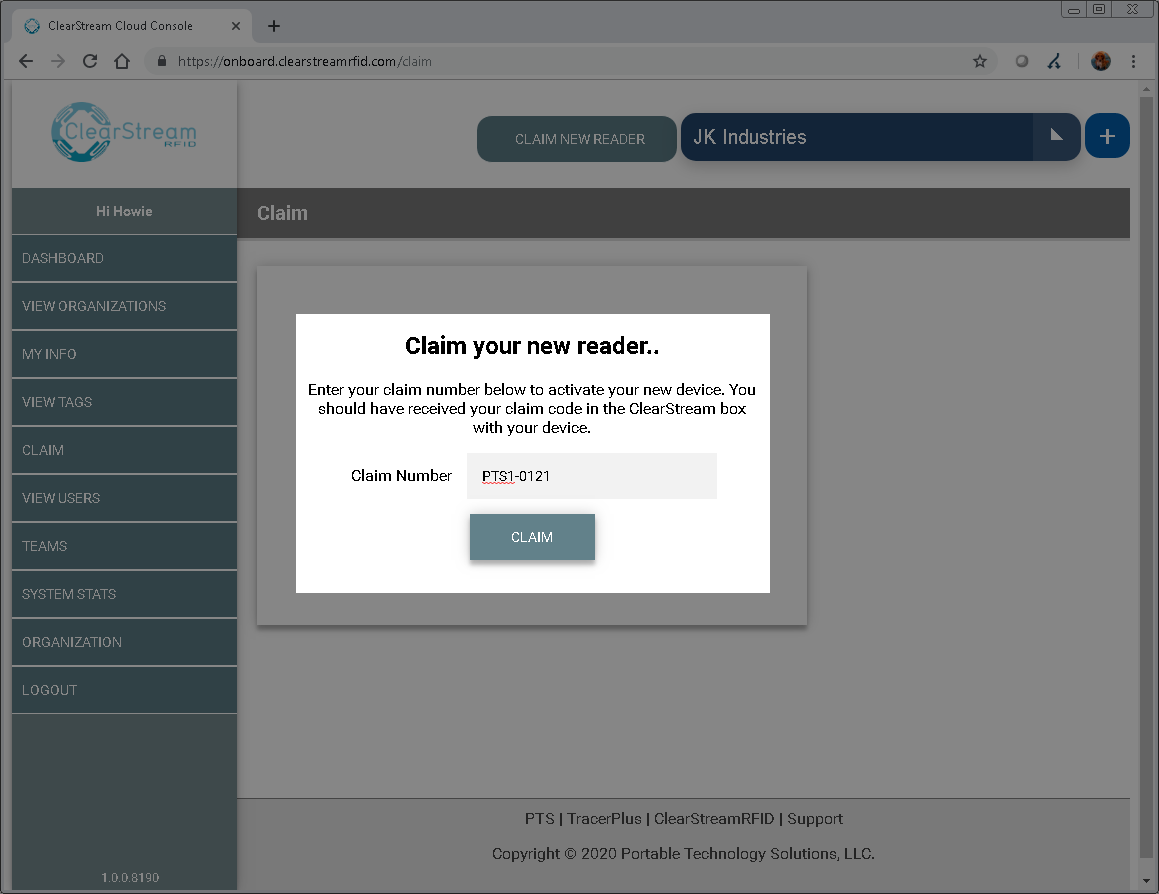 At this point the reader should be claimed and it will be displayed as connected if successful.
If your device does not connect, double check the items below:
The MAC address provided to PTS is correct.
The device has a valid internet connection
The ClearStream On-Board Application is running on the device.